May 8 2019 By Megan P.
If you're looking for books to feed your 90s nostalgia, you've come to the right place! Whether you want a new book that reminds you of your 90s favorite, a fresh twist on a 90s classic, or a good story that will transport you to the days of dial-up internet, frosted-tip boy bands, and pagers, we've got plenty of titles to take you back. 

If you want to revisit a beloved 90s book, try: 
Holes by Louis Sachar
The Virgin Suicides by Jeffrey Eugenides
Fight Club by Chuck Palahniuk
The Face on the Milk Carton by Caroline B. Cooney
 If you wanted to be a member of The Babysitters Club, try:
 The Babysitters-Club: Kristy's Big Day by Gale Galligan and Ann M. Martin
 Also keep an eye out for The Babysitter's Coven, which will be out in the Fall.

If Goosebumps kept you up at night, try: 
The Fear Street Relaunch by R.L. Stine 


If your favorite book was Speak, try:
 The Nowhere Girls by Amy Reed
All the Rage by Courtney Summers
Speak: The Graphic Novel by Laurie Halse Anderson and Emily Carroll
 If your favorite movie was The Craft, try:
Spellbook of the Lost and Found by Moira Fowley Doyle
Sawkill Girls by Claire Legrand
 Also keep an eye out for The Lost Coast this Spring.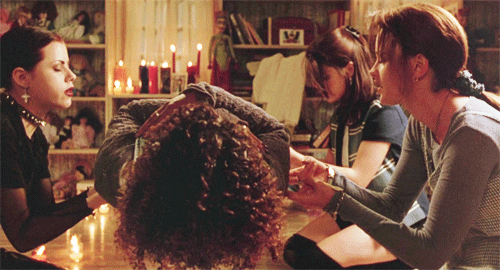 If your favorite movie was Hocus Pocus, try:
 Hocus Pocus & the All-New Sequel by A.W. Jantha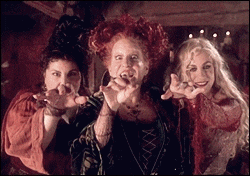 The Chilling Adventures of Sabrina by Roberto Aguirre-Sacasa and Robert Hack
 If you're looking for books with great friendships set in the 90s, try:
 The Perks of Being a Wallflower by Stephen Chbosky
The Miseducation of Cameron Post by Emily M. Danforth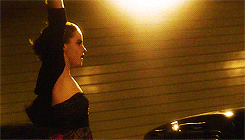 If you want a 2010s take on life in the 90s, try:
Little Fires Everywhere by Celeste Ng
Attachments by Rainbow Rowell
The Future of Us by Jay Asher and Carolyn Mackler
The Carnival at Bray by Jessica Ann Foley
Paper Airplanes by Dawn O'Porter