May 6 2019 By LucyAnne K.
It's Teacher Appreciation Week! That's right, five whole days set aside to honor the hardworking women and men who spend their days (and, let's be honest, nights and weekends, too) figuring out ways to educate, support, listen to, and love a bunch of kids into being honest, productive members of society. What better way can we honor them than by watching movies?!?
Here are the top on-screen educators, listed in no order other than alphabetical (because how else would they have it?)
Mr. Browne, played by Daveed Diggs, from Wonder
Mr. Browne's precepts help frame the novel Wonder, by RJ Palacio, so fans were worried the film wouldn't get the character right. Luckily, Daveed Diggs brings his trademark ethos to the role, helping settle Auggie—a young boy with craniofacial differences attending school for the first time—into middle school life. He certainly deserves a standing ovation.
(Image: Dale Robinette/Lionsgate)
Mr. Feeney, played by William Daniels, from Boy Meets World
So, maybe having a next-door neighbor as a teacher isn't everyone's dream scenario—especially if that teacher follows you from middle school to high school to, yep, college. But every 90s kid dreamt of having a teacher like Mr. Feeney (or "Fa-fa-fa-fa-HEH-nay!" if we were channeling Eric Matthews, aka Plays With Squirrels). Tough, caring, kind, always there (see aforementioned career trajectory) –George Feeney taught a generation to believe in themselves, dream, try. And do good. (Sob.)
(Image: Getty Images/ABC Photo Archives)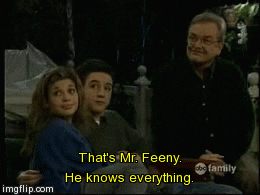 Dewey Finn, played by Jack Black, from School of Rock
An unemployed 30-something who has been kicked out of his own band and who is impersonating his roommate may not sound like the stuff Teachers of the Year are made out of. And you'd be right. In a lot of ways, Dewey Finn is straight-up terrible at the job. But he gets through to kids, he helps them channel their passions, and he introduces them to the classics, like Black Sabbath. He's the perfect reminder that sometimes, the best lessons don't come from books.
(Image: Andrew Schwartz/Paramount Pictures)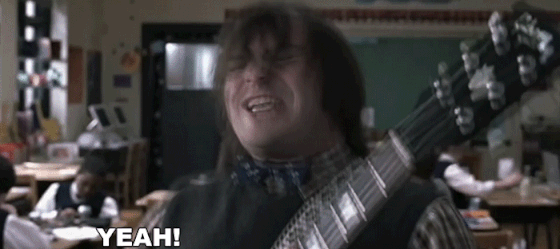 Miss Frizzle, voiced by Lily Tomlin, from The Magic School Bus
If this list were ranked, Miss Valerie Felicity Frizzle would be at the tippity-top. Her class has wildly epic adventures—outer space, volcanoes, dinosaurs, and more. She never loses her cool, even when she's trapped in spider webs or swallowed by a student. She dresses to theme every single day. She makes the most boring subjects fascinating. In fact, Miss Frizzle is so good that sometimes real-life teachers actually show episodes in class to explain different topics in a fun and engaging way. And you guys—she has a magic school bus!!! What else could a fourth grader want?
(Image: PBS)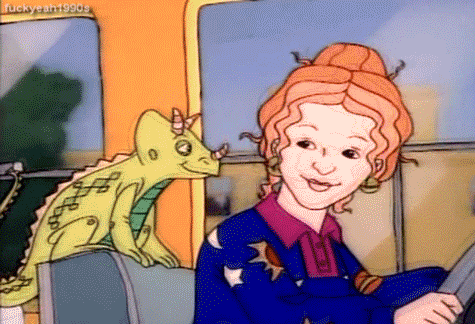 Mr. Holland, played by Richard Dreyfuss, from Mr. Holland's Opus
Glenn Holland takes a teaching job for the paycheck and the free time it allows him to compose (ha! things sure were different in 1965). It turns into a 30-year career. Glenn's not perfect—the focus he places on his job at the cost of his family is particularly hard to watch—but he makes a difference. Or, if you count all the students he's had, several thousand differences.
(Image: IMDb)
Miss Honey, played by Embeth Davidtz, from Matilda
Sweet as her name, Miss Honey is the one bright spot in Matilda Wormwood's genuinely harrowing life. She is proof that if a kid has even just one loving, caring grown-up in their corner, things can be okay.
(Image: IMDb)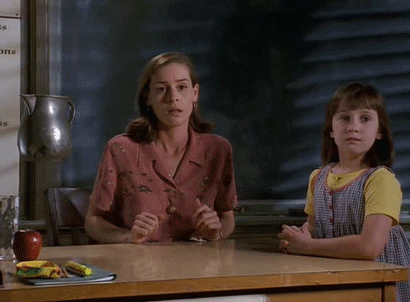 John Keating, played by Robin Williams, from Dead Poets Society
Is this the most obvious choice on the list? Probably. But obvious doesn't mean bad! Even if you know how this one goes, the boys' final tribute to their English teacher is moving every time.
(Image: Getty Photos/Archive Images)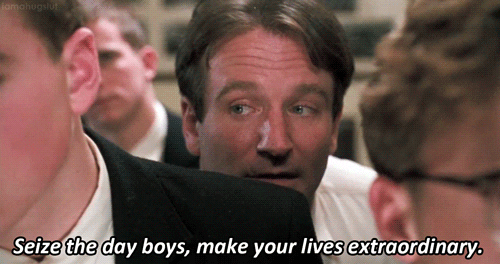 Mrs. Lintott, played by Frances de la Tour, from The History Boys
A hard truth of The History Boys, the film adapted from the play, is that all of the teachers are quite good—and quite awful. Just as the students bumble along, figuring out life, friendships, relationships, and exams; so do the deeply flawed teachers. For the titular history boys, the school year ends and they go on to lives they never could have imagined for themselves at sixteen. But they're just one class of many for the teachers, who do it over and over again. Mrs. Lintott, by no means perfect, gets special credit for being the only female and for trying to impart just what that means.
(Image: IMDb)
Eric and Tami Taylor, played by Kyle Chandler and Connie Britton, from Friday Night Lights
Full disclosure: The Taylors are not actually classroom teachers. Eric is a football coach and Tami is a guidance counselor. But if you think that means they don't impart heaps of wisdom on the teens of Dillon, Texas, you're wrong. From the field to the local Applebee's and everywhere in between, Coach and Mrs. Coach are there for their Panther (and, later, Lion) family, proving that everyone who works in schools is important.
(Image: NBC Photo/Bill Records)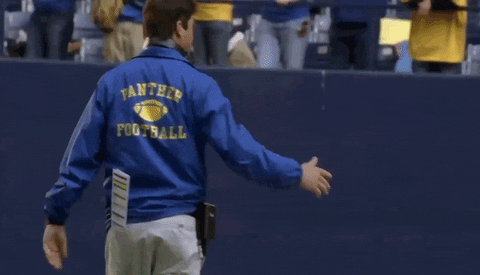 Mark Thackeray, played by Sidney Poitier, from To Sir, With Love
The trope of a well-meaning, well-educated teacher going to a rough school to turn lives around is a tired one. But Mr. Thackeray is one of the screen's earlier iterations, and one of the best.
(Image: Getty Photos/Archived Images)